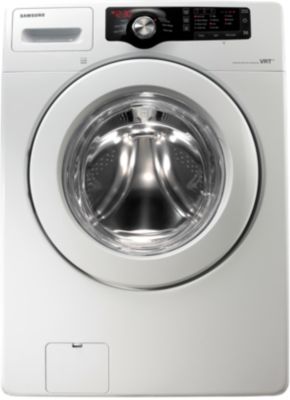 A good word to describe Andy and I when we first got married was: poor. Followed by: cheap.
When we first moved to Iowa, everything we owned fit into our car and our van. Every single thing. If you are wondering how you can get a bed in a car, you got the answer, we did not even own a bed. The great people of our church helped us out by providing us with furniture and appliances they no longer used or needed.
Among those items, was a washer without a knob. We had to use a knife in order to move the "dial" around and start the cycles. It actually worked pretty well considering how old it was. We tried to find a new knob but nothing worked. Our second washer came to us "broken." Nothing Kent (the senior pastor) could not fix. But it needed to be fixed, and fixed some more, over and over.
The washer was gone for good. We had an option, get the first washer back, or buy a new one.
And so it came to be that we bought our first appliance and became the owners of a front load washer! And I absolutely loved it! Everything about this washer was better than anything I expected in a washer. That is, until it began to stink! And I don't mean, "It kind of smells." I mean plug your nose, make disgusted face and exclaim, "This stinks! Disgusting! I can't put my clothes in there! Better to have them smell dirty than smelling like that! Guacala! Fuchila!"
I guess this is one of the biggest problems when it comes to front load HE (High Efficiency) washers.
We heard you are supposed to leave the door open when not in use. So we did. And it still smelled!
I started wiping it dry after each load and leaving the door open. It still smelled!
I tried getting in the rubber ring and wiping it. It still smelled!
So I did what any other reasonable human being would do. I asked my friends on facebook.
I did get some great tips. My favorite, was
this link
.
Some people run a bleach load every week with hot water. I did that, and it did help. Others prefer to go more natural and use white vinegar, which I suppose might even get those smells even better if you don't mind the vinegar smell.
And I found out that there are products for HE machines to clean them out.
When I cleaned that nasty, slimy filter...
I think the smell is better, but I am not done trying to find out what works best.
Do you have a HE front load washer? What do you do to keep it odor free?