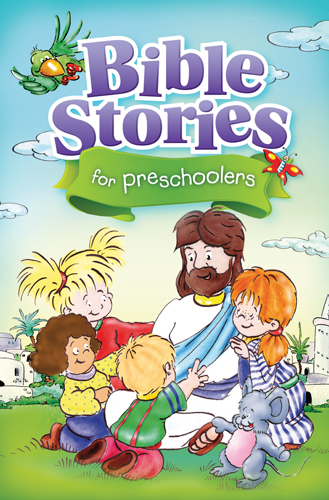 We have many different Bibles, and this one could have had great potential.
What I like:
The stories are written to engage kids, by asking questions or to "point at the star."
At the end of every story there are a few questions that you can ask kids in order to help understand the story better.
There is always a hands on element to the story. Weather it be a craft or a snack.
The Bible memorization verse uses language that children understand.
What I did not like:
Some of the stories have details that are not accurate with Scripture details. Although minor, it was disappointing. For example, Joseph has a "long" coat in this story book, as opposed to a colorful coat. There were several stories where I caught these discrepancies.
Ultimately, what do children think? My 3 girls did not like the illustrations, they are cute, but they did not like them. Children are visual, and appealing illustrations are important. For my girls, this was a big issue. They did not like the pictures, so they did not care to read this particular Bible.
I received this book for free by Tyndale House publishers in exchange for my honest review.